Come checkout Denver's largest 24 hour fitness center for free! Visit our Precor Cardio Suite: Recumbent bikes, Arc Trainers, Ellipticals, Treadmills and AMTs with personal TVs on each machine. If working out alone is not your thing, LKN has the world's greatest group fitness classes and world class trainers to help you get the results you want! Are you into cycling? Brand new Keiser M3 bikes! Don't wait another minute...come see what you've been missing!
Contact us or stop by the gym for your FREE VIP 7 DAY PASS! This offer only valid for local residents.


---

WINTER WEATHER ADVISORY: January 23rd NO CLASSES OR KIDZONE SATURDAY! Stay safe and warm. 24 hour access is always available for members.

---

**PARKING LOT UNDER CONSTRUCTION** Until further notice
Sorry for the inconvenience. Main parking area will be closed Today 5/2 till 6pm. Please use the upper parking area or the shoulder of the road. They will be working on the parking lot all week so some parts may be rough. Please use cation. We will keep you posted on when the main parking area will be closed. The gym will remain open at all times.

---
May 5th, 7th and 9th, 2015:
RIP 16 Release this week! Become a committed follower of the most innovative and fastest growing barbell program in the world. RIP Volume 16 gives you the results you're looking for using orthopedic-based functional strength training techniques. Get FIT FOR LIFE using the Dolphin Push Up, Tandem Stance, Bicep Row, Front Raise T and more. Start now. RIP: STRONG FOR LIFE!
Tuesday: 8:30am with Deirdre and 6:45pm with Pam
Thursday: 8:30am with Pam and 7pm with Deirdre
Saturday: 9am with Angie

---

THIS IS THE WEEK! May 4th thru 9th
Prizes everyday, every class! All you have to do is show up...oh, and sweat! MaryKay, Jamberry Nails, Younique, ThirtyOne, Rodan&Fields, Isagenix, Blender Bottles, Yoga Mats and $$! Get to class this week and bring your friends for FREE all week!

---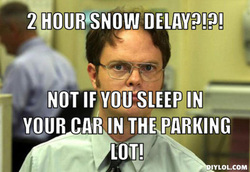 ALL MONDAY NIGHT CLASSES CANCELLED!

Tuesday morning classes will be cancelled if the schools are cancelled or delayed!
---

Wednesday, December 24th andThursday, December 25th: No Staff Classes or Kidzone

Wednesday, December 31st: No Staff, Classes or Kidzone after 12pm
Thursday, January 1st: New Year's Day 8:30-10am RIP-n-RIDE
All other classes cancelled
No Staff

---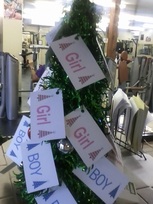 The Angel Tree is HERE!!!! Please help us make this Christmas special for as many families as we can. This tree is decorated with cards that contain the needs of local families. Select a card, shop with a $25 limit, return it to the gym with the gift wrapped by December 15th. We appreciate your help. Merry Christmas!

The trees are provided by Living Ministries (aka Living Lady Ministries)
1236-H Hwy 16 Stanley, NC 28164

Living Ministries is a Christ-centered ministry committed to the restoration of individual lives, the reconciliation of family lives, and then the rebuilding of community through the simple act of salvation (being saved), followed by baptism and discipleship!

---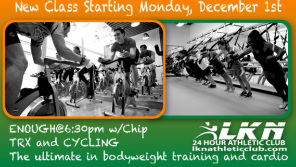 NEW CLASS DECEMBER 1ST!!!
MON 6:30pm ENOUGH with Chip
Combine TRX and Revolution(cycling) for the ultimate in bodyweight training and cardio...just let Chip know if its not ENOUGH!



---

Saturday, November 29th 8:30am
NO LIMIT = NO EXCUSES! Come one, come ALL to RIP, RIDE and burn off all of those Thanksgiving goodies! Two of the best classes combined for maximum burn...RIP and REVOLUTION...alternating tracks, burning fat and increasing endurance...thats wassup at LKN!
Plenty of bikes! Please arrive early to get set up on time. We will begin promptly at 8:30am!
Checkout who is coming and join the team on Facebook!
---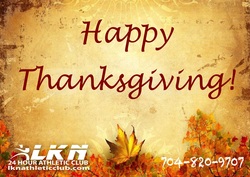 Wednesday, November 26th
No classes or staff after 1pm
Thanksgiving Day
No classes or staff
Friday, November 28th
No classes or staff
See you Saturday for the
TURKEY BURN
at 8:30am!
---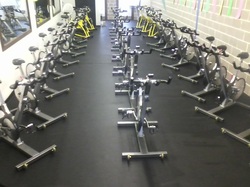 November 13, 2014
New Keiser Indoor Cycling Bikes



---